Find Next-Level Opportunity at Aperio Global
Solve for your next with a company operating at the edge of possible for clients and employees. Join Aperio, where we hire people, not resumes, and provide opportunities, not limitations.
See All Job Openings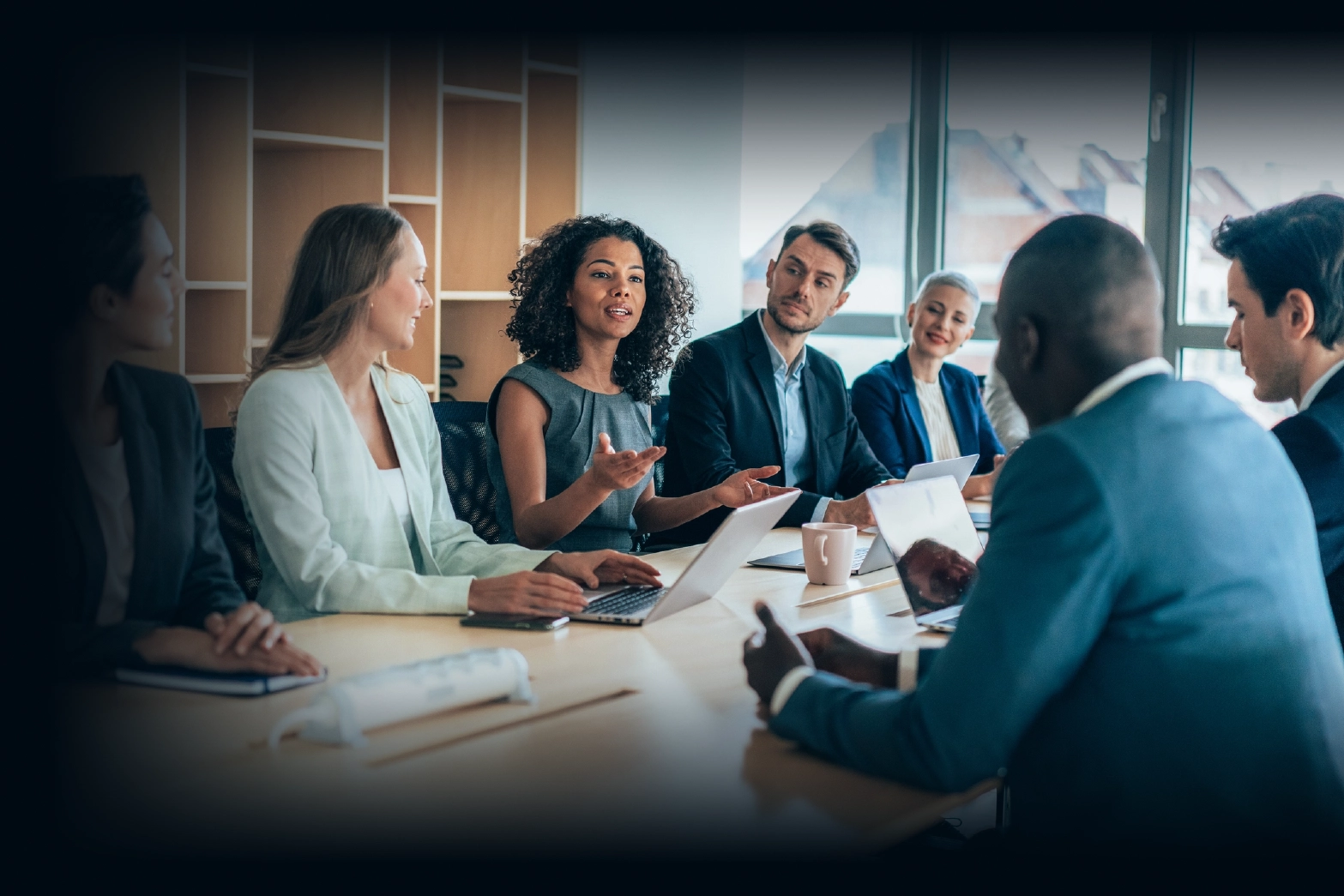 Aperio Global is committed to helping cleared professionals advance and grow in their careers.
We are committed to exceeding customer expectations and delivering value. If you are driven to advance professionally please submit your resume for consideration. If you are a professional working in the Intelligence or Defense communities Aperio Global is very interested in learning more about your career goals.
Aperio Global has immediate openings supporting Mission Assessment, Data Analytics, Information Security, Intelligence Gathering, and other functional and technical areas supporting Professional and IT Services. Positions are available for early, mid, and advanced career professionals.
Our Values
Truth
Truth is at our core and integral to our success. We foster a culture of authenticity and emphasize open communication, transparency, and respect for one another from colleagues and clients alike. Our success lies in facing challenges head-on by coming together as a team of valued professionals who develop innovative solutions for lasting growth. We create and operate in communities built on trust and protect it at all costs!
Our Values
Trust
At Aperio, we understand that trust is the foundation of our success. Each and every team member shares an unwavering commitment to achieving excellence in service for our clients while supporting each other with respect and understanding. Our standards are lofty yet achievable as we rally together behind a shared vision focused on delivering solutions to serve missions, pursue careers and enrich their lives.
Our Values
Transparency
At our core, we strive to be accountable and transparent in all we do. We view each other as more than just coworkers--we are a united team committed to solving problems. We remain honest about what is possible and address challenges. Clients can trust our dedication, innovative solutions, and exceptional responsibility throughout any process or project.
Benefits at Aperio Global
Health and Wellness
We offer comprehensive medical, dental, and vision benefits with carriers who utilize a national network of providers to eligible Team Members and dependents
Paid Time Off
Paid time off program including federal holidays
Future Financial Security
401(k) retirement savings plan with employer match — Team Members are eligible to receive a generous company match contribution with immediate 100% vesting
Flexible Spending Accounts
Team Members can use pretax dollars to help pay for eligible health care expenses
Income Protection
Life/AD&D Insurance Eligible — Team Members are covered under the basic Life and AD&D coverage
Disability Coverage — eligible Team Members are covered under the Short-Term Disability and Long-Term Disability insurance
Additional Benefits
Member Assistance Program; Discount Programs (including electronics, wellness, travel, auto, and more); Team Member Recognition Program; Professional and Educational Assistance Program for specialized certification, continuing education, and professional memberships
Excel in Every Aspect
Community & Culture

Career Development

Well-Being

Performance & Relationships
Social
Fostering work-life balance is essential to our organization's culture. We promote an environment where open dialogue and collaboration are valued, families receive the recognition they deserve, and healthy lifestyles can be achieved. We celebrate life, support various charities, and celebrate one another.
Community
We strive to make a meaningful impact on the lives of our team members, customers, and their families. Our commitment doesn't stop there: we actively participate in events that give back to local charities within each region we operate in while also providing our teams with time off for volunteer work. It's all part of being an engaged community member!
Serving Others
Aperio Global is committed to true excellence – and the best way we know how is by offering outstanding service, always looking for ways to help our customers, colleagues and communities in meaningful ways. Service isn't just what we do; it's a part of who we are!
Inclusion
Our commitment to diversity, equality, and inclusion is integral to achieving our goals. We create an environment that strengthens collaboration by bringing together diverse backgrounds and perspectives; with unbiased empathy driving full participation from every employee so they can reach their highest potential – regardless of any differences between them.
Personal and Professional Growth
We have a passion to rise, empower and inspire those around us. With an unwavering drive for knowledge and progress, we not only strive towards our own goals but also hold ourselves accountable in helping others reach theirs. Our greatest gift is enabling people to experience life at its fullest potential through understanding, growth and support.
Career
At our company, professional growth is part of the job. We're committed to helping employees develop their skills and knowledge through educational courses or relevant certifications – with tuition reimbursement available for everyone! So, if you want to stay ahead in your career development journey, there's no better place than Aperio.
Work that Matters
At Aperio, we recognize the immense importance of giving back – and putting our beliefs into action. We stand in support of communities by allying ourselves to organizations that combat racial inequality, implement scholarship programs for disadvantaged groups, aid veterans searching for employment opportunities, and fight against hunger through providing meals. From aiding military personnel who protect us to driving essential public services forwards…when it comes down to making a difference every day no matter how small or large an act may be – we are determined to do just that at Aperio!
Financial
Our commitment to our employees is unwavering; we value each team member's hard work and dedication, which merits appropriate remuneration. We provide competitive salaries and offer exclusive corporate incentive plans and bonus programs for outstanding performance – bolstering excellence in both wayfinding reward systems that encourage growth within the organization.
Health
At Aperio, we know that taking care of employees is the core of a successful business. That's why our team members are empowered to prioritize their health with competitive benefits programs evaluated annually and tailored for every stage in life — from generous paid time off when you need it most, top-tier medical/dental/vision coverage options, all the way through robust parental leave options once your family grows!
Performance
We believe our role in work and life is to drive positive outcomes for people and our business. We push to achieve extraordinary results in concert with our character and ethics, showing up with energy and passion for winning together. We believe in the power of goals and the force of will, and we tackle challenges with grit and resilience.
Relationships
At the core of our business is a passionate commitment to building meaningful relationships. We strive for genuine connection and collaboration with both internal & external stakeholders, viewing each interaction as an exciting chance to foster growth while deepening partnerships along the way!
Open Communication
At our core, we strive to build strong and honest relationships through open dialogue. We prioritize communication as a basic right of everyone involved, understanding that by providing context and guidance, the team can reach new heights in performance. Never shying away from difficult conversations or tasks, we honorably commit ourselves to act on what is said while upholding harmony with each other's words – it's how we best grow together!
Hear From Our Employees
I have never seen a team so supportive of one another; it has created an open dialog for conversation and in turn [has] cultivated a wonderful company of complete transparency where everyone contributes, and no one is overlooked. I truly say in all sincerity that when you join Aperio Global you are part of a family and will not regret your decision.
Edward Palmer
I have had the pleasure of working for Aperio Global starting in 2020 and I have had nothing but positive experiences with the company. From the career opportunities to the benefits, the work-life balance, and the people; I can honestly say I would be completely happy to work my entire life and retire from Aperio. I am absolutely grateful, thankful, and blessed to be a part of this organization.
Bijane Parker
[Aperio offers] growth from within, a listening and supportive management team, and an environment where everyone's voice is heard from the Aperio Global Team to each customer [and] stakeholder. Aperio Global is not reinventing the wheel but reinventing the way they create and work with each team member, always putting Truth, Trust, and Transparency in the forefront.
Barbara Bradley
The Management at Aperio Global has created a culture of teamwork and respect that flows throughout the company which really sets it apart from other companies. I can honestly say my coworkers are truly teammates, and the can-do attitude is contagious, which is refreshing and invigorating. It is fulfilling to be part of team that not only supports and appreciates the work that people do but encourages input from everyone.
Kathleen McDavitt
I want to express my sincere appreciation for the opportunity to work at Aperio Global. I am so grateful for the support and guidance I have received from my colleagues and managers. Everyone has been so welcoming and helpful, and I feel like I am part of a great team. I am proud to be part of such an innovative and forward-thinking company, and I look forward to continuing to contribute to its success.
John Dixon, Ph. D
I am incredibly grateful for the positive experience, the career growth opportunities to the supportive management team, and the focus on personal and professional development. Aperio Global is an organization that truly cares about its employees. I am proud to be a part of an inclusive team that promotes a diversity of opinions, and I look forward to contributing to the company's continued success.
Seidu Idrisu
Hear From Our CEO
"Aperio Global was founded to unite individuals committed to solving difficult problems with a dedication to technological innovation."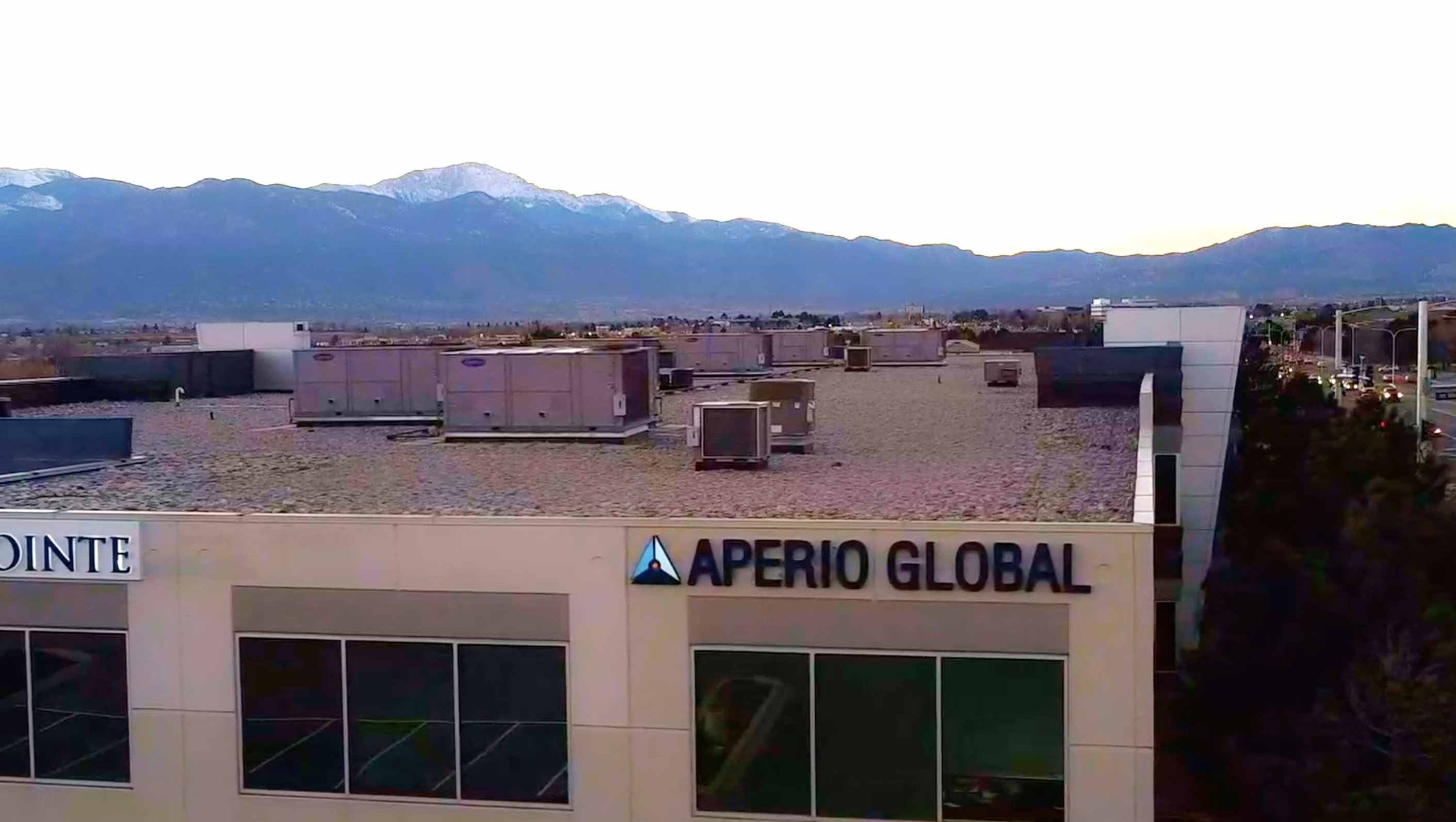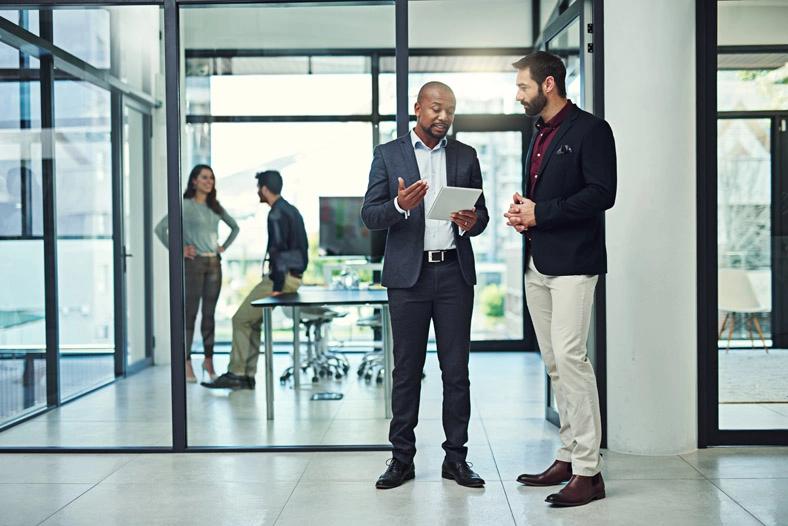 Diversity, Equity, & Inclusion
Aperio Global fosters a diverse work environment and provides equal employment opportunities (EEO) to all employees and applicants for employment. We prohibit discrimination and harassment of any type and offer employment opportunities without regard to race, color, religion, age, sex, national origin, disability status, genetics, protected veteran status, sexual orientation, gender identity or expression, or any other distinction protected by federal, state or local laws.
This policy applies to all terms and conditions of employment, including recruiting, hiring, placement, promotion, termination, layoff, recall, transfer, leaves of absence, compensation and training.
Apply Now
At Aperio Global, it's not about what you can do for us, it's about what we can do for you. Contact us and find out why your best career move will be the one you're about to make.
Can't Find Your Next Position?
Have questions about how you might fit in at Aperio Global? Or are you interested in a career we don't have posted? Contact us and let's talk about your future.